**NOTE to READERS: The following describes a trip which took place in March and early April, 2016. 
Friday, April 1, 2016.
Part One. 
We depart Cienfuegos relatively early for our return trip to Havana. But this road trip goes a little differently.
Slightly fed up with the lack of educational information we've gotten from Santana over the course of the past week, Jeff – one of the older Aussies on the trip – has compiled a bunch of basic questions about Cuba.
And as we board the bus for Havana, he hands our intrepid trip leader the slip of paper with the questions.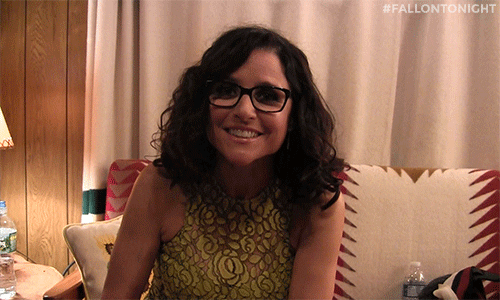 So for part of our road trip, Santana finally entertains some of us nerds by answering questions about government, language, culture, employment and so on.
ALL THE BASICS HE SHOULD HAVE COVERED LAST. WEEK.
And when he was through, we all turned to Jeff and gave him his props.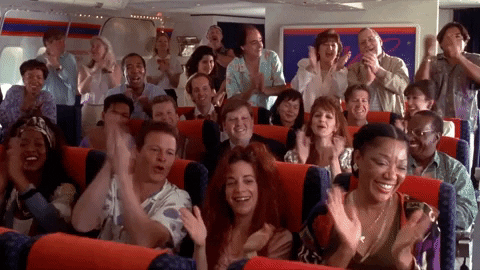 We're in Havana proper by early afternoon and immediately deal with sorting out our accommodations one last time. After which, part of the group who hasn't seen Havana will do a tour with Santana, while those of us who have will spend that time on our own.
While we're waiting, another tour (same company, different trip) passes through the vicinity. We cross paths with their trip leader, and even though our interaction is brief, deep down I'm envious, because he doesn't seem like a douchebag. Why didn't we get him?!
Jana and I are placed in a homestay a couple of streets down from home base. Our hostess is a lovely older lady who speaks no English. She shows us our rooms, and the bathroom which we'll be sharing with another couple who will show up later.
Unlike the homestays in Santa Clara, Trinidad and Cienfuegos, this place is a bit smaller, and it's much more worn down – it's definitely seen better days.
After taking a breather, Jana and I go in search of lunch, after which we've tentatively planned to check out New Havana. We weave our way through the crowds and try queuing at a to-go pizza place … but between the long wait and realizing we'd have to convert our cash from tourist to local pesos, we change our minds, mulling over what to do next.
We remember passing a guy on the streets moments before, trying to get us to come into his restaurant … and we cave and double back — we're too hungry to be picky. He quotes us a price for pizza and a drink, which sounds reasonable to us.
We're led to a table on the upper level, near a window and the bar. Except for a couple of Chinese tourists seated a few tables away, this place is pretty empty. A TV sitting on a corner of the bar plays music video after music video of the same Latin pop artist, each a different cheesy scenario of the video's main character romancing the long-haired, leggy love interest.
We get our pizza and drinks and enjoy the sunlight streaming through the window. I gaze at the crumbling building across the street, a flag sticking out one of its windows.
This part I don't quite remember, but sometime between us finishing our meals and asking for our bills, the server comes over, asking if I could switch a 5-peso bill for a Canadian $5 bill he's holding. I do so reluctantly, suspicious of the bill. (Blogger's note: the thought crossed my mind as to whether the bill was counterfeit. Luckily, it wasn't.)
The bill arrives, and from the looks of things, the total on the bill is NOT what we were quoted on the sidewalk outside.
The old tourist-price swindle.
Jana is (obviously and understandably) mad. I'm really annoyed.
We pay our bill, and as we step out in the street, we see the guy who lured us here, apparently trying to attract more business. I can't recall exactly what he says to us, but I believe he tries to thank us for coming, at which point Jana says we WON'T be returning and ends the conversation by saying, "YOU are a liar", turning on her heel as we head back toward the casa.
Our plans to check out New Havana evaporate by the time we return indoors and turn on the A/C.
********************************************
After our afternoon naps, we're sitting on our beds chatting, when I hear a muffled buzzing nearby … which sounds a lot like my cellphone.
One thing I haven't really talked about in these entries is the wi-fi access in Cuba. At the time I'm visiting, it's spotty at best. (In fact, right around the time I'm visiting, Google has opened its first online technology centre in Cuba – right in Havana – allowing 40 people at a time access to higher speed internet.) In other Cuban cities – not just Havana – it's not unusual to see people in town squares or small parks trying to get reception to use their phones, because those are where the wi-fi hotspots are.
Early on in my trip, I foolishly try using my cell, but it's in vain. It pretty much hasn't worked the entire time I've been here.
Except for this particular moment.
I fish it out of my backpack … and hear the message from my dentist's office all the way back in Toronto regarding an upcoming appointment.
So in the most unassuming of casas, I've found the ONE solid pocket of phone reception, on the last day of my trip. So I do the first thing that comes to mind: I phone home.
______________________________________________
Still photos posted above are mine. Please don't re-post without permission.