**NOTE to READERS: The following describes a trip which took place in March and early April, 2016.
Thursday, March 31, 2016.
We're at the marina for an arranged boat ride around the bay.
But I'm not really feeling that hot.
I suspect that I haven't actually recovered from the hangover I had earlier in the week. I've downed a Pepto-Bismol tablet to try and soldier through the day.
I sit next to Joe's mom Claire, who must have seen my face and asks how I'm feeling. Apparently she and Joe also haven't been feeling that hot, either.
That doesn't stop us from doing our best to enjoy the morning.
The sun's strong, but luckily the boat's covered. As we cut through the water, we lean over the side and spot jellyfish of varying sizes bobbing just beneath the surface.
We pass houses dotting the shore, and a man in his small boat, perhaps returning from a fishing expedition.
Some of the Aussies stretch out on the nose of the boat. Santana assumes his normal position – separate from the group, keeping to himself.
An hour to 90 minutes later, we return to the marina.
As we leave the boat, Santana says, oh, by the way, our driver has taken our bus in for repairs. It's apparently leaking oil, so we won't see the bus until much later. If we want to return to our casas, well, we're on our own.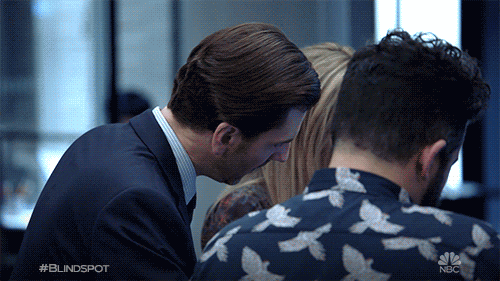 We don't have an issue with the bus needing repairs or maintenance. It just would have been nice if we were TOLD about it.
Some of us are like, "You can't do that!" And poor Anick's in a panic – she's left her belongings on the bus.
We have no choice but to cool our heels in the marina's restaurant until the bus returns. But while we wait, Jana catches wind that today happens to be Anick's birthday. So to cheer her up, we sing her Happy Birthday, which causes her to tear up a little.
The bus eventually returns and with the exception of one of the other Aussie couples (Jeff and Heather), we pile on the bus and return to the part of town we're staying in.
Jana and walk back to the casa for an afternoon siesta … but when we knock, no one answers. And we don't have a spare key. We were never given one. Huh.
So there we are on the street, both varying degrees of grumpy. I would suggest going back into town to kill some time, but I know Jana isn't having any of it, and frankly, I'm too pooped to entertain the idea.
We walk down the street to the "home base" casa for help. Someone we don't recognize lets us inside, and when we try to explain the situation (with our lack of Spanish), they motion for us to sit on the porch while they grab the lady who runs the place.
She emerges and we explain that we can't reach Gilberto. She makes a call and finds out he is home – he's doing some work on the roof, so he didn't hear the doorbell. He comes to meet us several minutes later.
We spend our afternoon alternately sprawled out on our beds napping, or getting in some quiet time on the terrace.
This evening's group plans involve dinner, but we start over at Lieven and Anick's casa for a pre-dinner drink.
Their accommodations come complete with a big patio/terrace area – complete with a bar … and two local guys running said bar.
They ham it up with us, dancing with Anick and Ian.
Ian, actually, is entertained by one of the guys, who's this super-tall stringbean of a man wearing a brimmed straw hat and an apron.
We also make sure we mark Anick's birthday with a bit of cake, and then it's off to dinner.
As you know from reading the posts so far, our fearless trip leader Santana isn't exactly in the habit of telling us what we're doing.
So keeping consistent, he hasn't told us where we're going for dinner … And we pull up to the restaurant where most of us had lunch yesterday.
At this point in the trip, a lot of us have compared notes about Santana's job performance, so when we arrive, a bunch of us look at each other and start cheering and high-fiving as an inside joke.
(I'm positive that salty Santana is probably thinking we've well and truly lost our minds.)
Instead of heading to the back like we did the first time, we're crammed into the second small dining room from the front entrance. And where, oh where, is Santana? In another room away from view. That is, if he is even still there. Who even knows at this point?
Unlike lunch, dinner appears to be a prix fixe menu which includes salad, banana chips (which I don't gorge on this time) and a main plate with a selection of meats.
We're bussed back to the "home base" casa, and from there, we return to the enormous terrace at Lieven and Anick's homestay. Jana's not feeling well, so she goes home early. The rest of us hang out and eat second helpings of Anick's birthday cake.
The night winds down, and I start to walk home, I hesitate, because I'm directionally challenged – particularly at night – and forget which way to turn. Joe offers to walk me home, and Sue and Ian offer to come along.
They kindly wait until Gilberto lets me in, and they wave goodnight. Gilberto – my dad away from home – waves back.
I find it kind of funny, but it's nice to know there's someone looking out for me. Touching, actually.
______________________________________
Photos posted above are mine. Please don't re-post without permission.