**NOTE to READERS: The following describes a trip which took place in March and early April, 2016.
Monday, March 28, 2016.
Part Two.
Okay. So, Trinidad.
Our salsa lesson takes place only a few doors down from the "home-base" casa.
It's fun! Learning the basic steps is a breeze, but it's when we start learning the basic turns, that I start tripping up (almost literally).
I'm not the only one, though. Aussie couple Ian and Sue (the pair in their late 50s), are hilarious to watch as they bump into each other. They're also not taking it seriously. At one point, the instructor pokes fun at Sue, and she (playfully?) flips him the bird. Others – like Joe and his mom, Claire – seem like naturals. Like, they're really good.
By the time we're tested on our moves, the hour-long lesson is over. I'm sweating profusely from the heat. We head our separate ways to take a breather and freshen up for the evening. I change into a sundress in hopes of cooling off.
Santana's plan this evening – such as it is – is that we go for a group dinner and drinks with him, then meet the next morning for an orientation walk.
The group asks Santana if it's possible to do the walk this evening instead, so we can (1) get our bearings, and (2) maximize our free time tomorrow, whether it's to hit the beach, visit the national park or explore the town at our leisure, then re-convene for the big group dinner in the evening.
Santana agrees to our group's request. Very. Reluctantly.
So we start our orientation walk, but – HUGE SURPRISE – our fearless leader doesn't give us a whole lot of information about the town centre, or tips on things to see and do, aside from maybe a local music house. This is, I think, when people start noticing something's a bit off with Santana, and they start asking questions.
After our "orientation", we go for drinks at Bar Chanchancera, inviting Santana to join us. But he's being a bit moody. It appears at first that he's not going to join us. He may not even come to dinner the next night. Tour-mate Joe – a really easy-going dude – starts chatting with him to smooth things over, turning on the charm to try and change his mind.
I think it kind of works in the end. We all agree to meet for dinner the next evening – picking a place in the town square, close to a mojito bar which boasts "the best mojitos". (Santana's words? The bar's? I don't quite remember.) And, miraculously, the whole group heads to Bar Chanchancera. A band's playing and the drinks are surprisingly tasty.
Santana's there, but doesn't really sit that close to us. And in fact, he takes off shortly afterwards.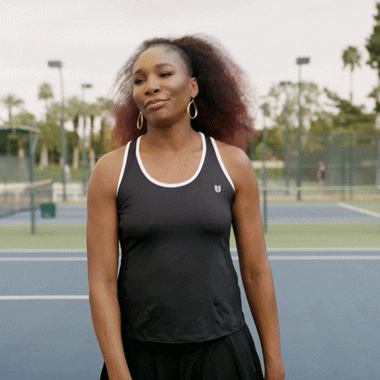 After a round, the larger group breaks up for the evening. Jana, Lieven, Anick and I decide to make it a night on the town – we're kind of looking to try out our newly-learned (basic) salsa moves, and are just generally excited to know we can sleep in and will have a full day to ourselves. (Joe's going to join us, but will catch up with us after he walks his mom, Claire, home.)
The four of us walk through the town – me grabbing an ice cream cone for "dinner" – and head for the salsa bar. It's fairly empty when we arrive. But about half an hour later people just start streaming in.
And then, the dancing starts.
Early on, Lieven and Anick are just half-dancing, half-swaying to the music. But then the locals start filling the dance floor. And of course, they're good. Really good.
Salsa dancing – partnered dancing, really, but especially anything involving turning – gives me the figurative sweats, the way double-dutch used to as a kid. So a huge part of me is content just to people-watch as the dancers spin by for the rest of the evening.
But just before the live band (same band from the other bar, as it turns out) starts to play, one of the local men – who's there with his girlfriend, a pretty lady dressed all in white (she practices Santería) – pulls me up to dance.
I think it's apparent to him that I'm not a proficient dancer.
But that's okay – he patiently goes through the moves with me, and then off we go.
And I have to say as a beginner, it's not bad! Soon after, the others – including Jana and Joe, who's just arrived – are pulled onto the floor for a spin.
We leave the bar around perhaps 1 a.m. I don't fully remember, because we've had a number of drinks at this point. We all head over to a late-night place, where Joe proceeds to buy us another round of drinks. I'm personally so hammered, I barely make a dent in my beer – even as Joe orders a subsequent round.
There's talk of political issues, and an opinion or two emerges that surprises me. Our voice grow loud enough for one of the staff to come over and scold us.
We eventually call it a night, giggling and stumbling along the cobblestone streets, and parting ways for our respective casas.
And our dear, sweet hostess Julitza is waiting up for us, asking if we're all right. (I feel bad about keeping her up late.) We say we're fine, and amble up to bed.
__________________________________
Photos posted are my own. Please do not re-post without permission.